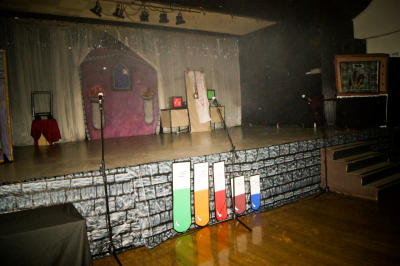 Woodshed Theatre is almost entirely funded by donations, without your donations we will not be capable of providing this service to the local community. Whether you're an individual or a business; whether you give big or small, every contribution helps.
Past sponsors are:
Children in Need
URBAN
Arts Council
Gravesham Borough Council
KCC
Children's Consortium
A Local Masonic Lodge
The Co-Operative Membership Community Fund
Please send any cheques made payable to "Woodshed Theatre Company" to:
FAO Woodshed Theatre Company
St John's Catholic Comprehensive School
Rochester Road
Gravesend
Kent
DA12 2JW
To allow us to maximise your donation please fill out a Gift Aid declaration form, which is available here.
Woodshed also receives sponsorship money through people using www.easyfundraising.org.uk to do their on-line shopping. So spare a thought whilst you're doing your online shopping, it costs you NOTHING but leaves a nice warm feeling.

Or please contact Louise on 07980535269 or woodshedtheatrecompanylouise@gmail.com for other ways to make a donation.

Alternatively if you would like to help with any of the backstage side of things i.e. Costume, Set, Props, Music, Or Sound and Lighting we would love to hear from you. Please contact Louise on 07980535269 or woodshedtheatrecompanylouise@gmail.com
Sponsors